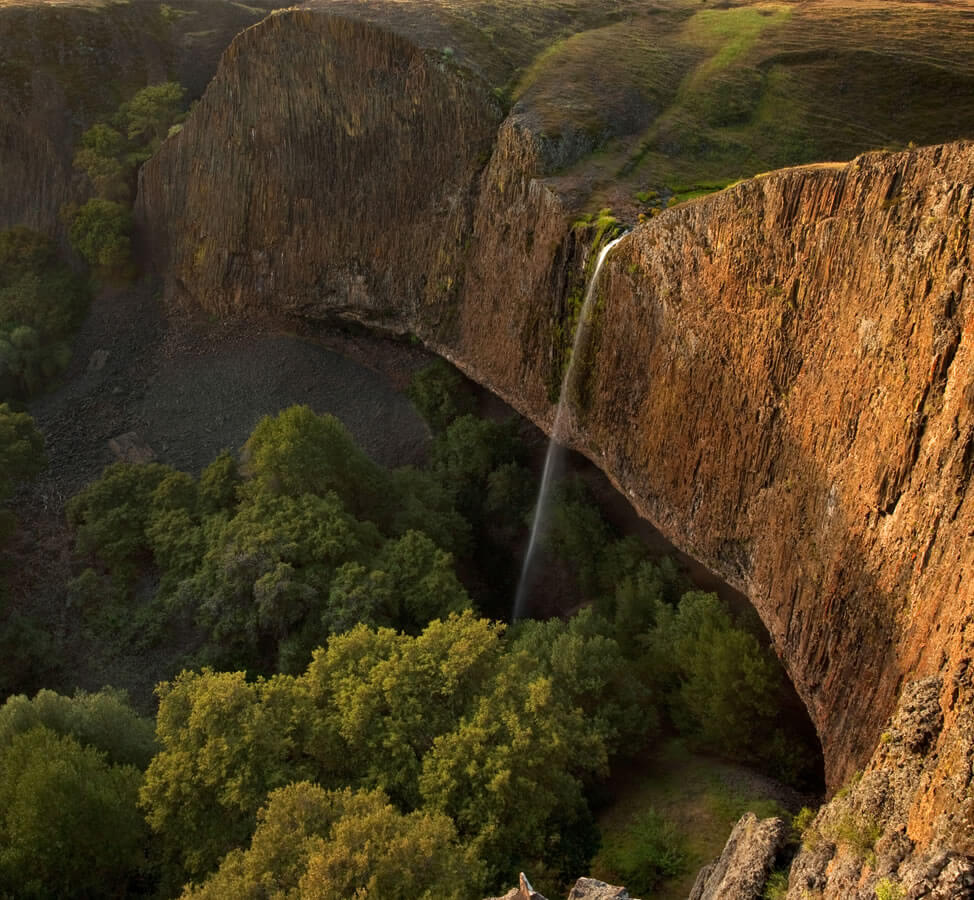 We recognize that all of our patients are unique. Our experienced and talented team is committed to working with you to create a comfortable and rewarding experience when you visit our practice.
Welcome.
---

Silvia
Treatment Coordinator
I graduated from the Butte County ROP Dental Assistant Program in 2010 and worked in Pediatric Dentistry, Oral/Maxillofacial Surgery, Prosthodontics, and now Orthodontics! At Chico Orthodontics, I am responsible for scheduling your initial visit with Dr. Bruno and then helping to communicate with your dentist to keep everyone on the same page and provide the best of care. I assist Dr. Bruno in communication with Invisalign. I enjoy having the ability to make patients happy and change their smile to be its best!
I have been married for 13 years and we have three children together. I enjoy the outdoors and spending my days with my family.

Vanessa
Business Assistant
I have been a dental assistant since 1997 and have worked in General Dentistry, Pediatrics, and Oral/Maxillofacial Surgery in both clinical and front office positions. It's been a pleasure to work in Orthodontics for five years! One of my primary duties is to ensure that your dental and orthodontic insurance lives up to its maximum commitment to you. I work hard to provide you with payment arrangements that work and are as convenient as possible. I can set up auto-payments of several types!
My husband Ken and I have been married for 20 years. We have two children. Born and raised in SoCal (Go Dodgers!), I have called Chico home for eight years now. We love to travel throughout the US to watch baseball games. Don't tell Dr. B about the "Go Dodgers" thing. He'll spot it on this website soon enough.

Sarah
Bookkeeper
Sarah is Dr. Bruno's wife and manages the accounts payable. She also teams with the rest of the staff in planning special events.
Sarah is a History of Art graduate of the University of California and has a teaching credential from CSUC. While living in rural Modoc County, she opened the area's first bookstore and also participated in developing the counties first GATE program.
Her hobbies include textile arts such as quilting and knitting as well as mosaicking.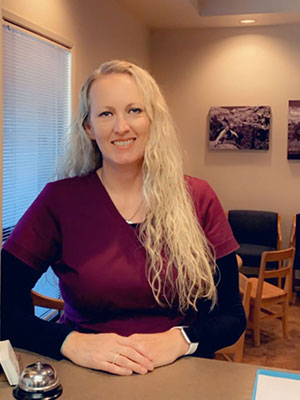 Cari
Registered Dental Assistant, Extended Function
I attended the dental assisting program at Bryman College in 1997 and graduated from the Extended Function Program at UCSF in 2005. I joined the Chico Orthodontics team in 2015, I am responsible for a variety of patient care, assisting Dr. Bruno in all clinical procedures, and providing patient education on hygiene and use and care of Invisalign appliances. Seeing our patients' progress and their happy smiles at the end of treatment makes every day worth it!
I have two adult children, daughter Darian and son Donovan, as well as two grandchildren DJ and Neveah. When I'm not at work, I love to fish, camp and be outside with my yellow lab puppy, Riley.

Susan
Clinical Assistant, RDA
I have worked as a dental assistant for more than 25 years and had the pleasure to join Chico Orthodontics in 1999. I assist Dr. Bruno chairside with all procedures, lab details, and generally all back office duties. It's fun to work with all types of people, young and old, to change their lives with a beautiful and healthy smile.
I come from a large family of nine siblings and, being one of the oldest, I learned how to care for people and developed a strong work ethic. I love to travel, cook, garden, hike, and entertain.